Fast finishers are something that we all struggle with! Today I want to give you 5 reasons why you need an early finisher system, and show you how it will transform your fast finisher problem into an extra opportunity for students to learn!
I spent YEARS struggling with early finisher activities! I tried so many different solutions and nothing worked. Worksheets, sensory play, center-like rotations, etc. but nothing turned out the way I wanted it to.
If it was something highly motivating (like building with blocks) kids would rush to get to it and weren't doing quality work. During rotation setup, some kids never finished early and would get frustrated.
When I used worksheets I was just creating more work for myself. On top of that, my principal kept limiting our copies. By the time May rolled around I was only allowed 10 copies per student! All my previous ideas would require a lot of clean-up as well, so transitions took longer than I wanted them to.
After years on the struggle bus, I finally came up with a solution! Implementing Early Finisher Task Cards was a game-changer for me, and it can be for you as well! I also want to share what some other teachers have had to say about the task card system and how it worked in their classrooms.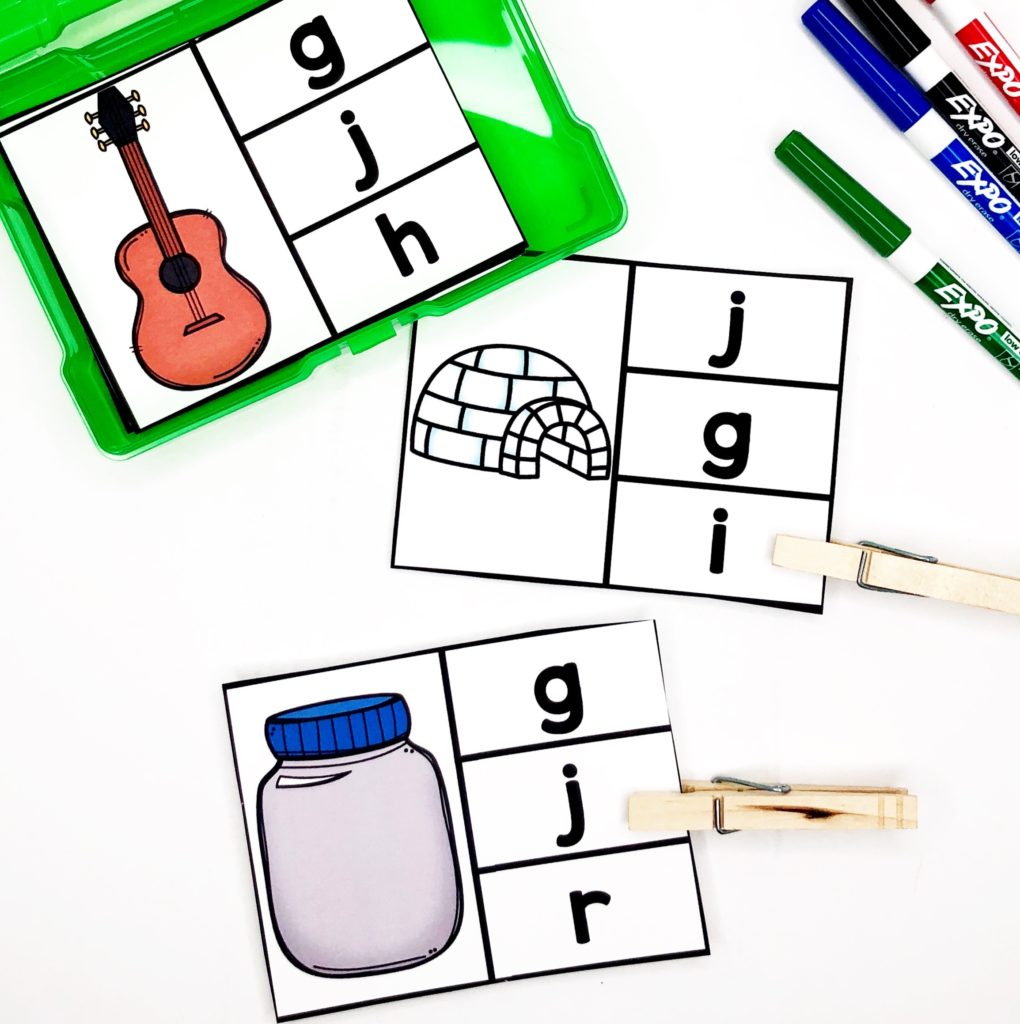 #1 – Free Up Your Teacher Time!
With my old systems, I was constantly having to monitor early finisher work. My teacher time was being wasted on small classroom management issues.
After I implemented the task cards, my time was freed up! After you set the system up, students do everything independently. Here's what I did with my extra teacher time:
Worked one-on-one or in small groups with students who needed more assistance.
Prepped for my next lesson.
Finished small housekeeping tasks that were lingering.
Sat down with students while they worked on the task cards and did some informal assessments. (Students always wanted me to "play" some of the cards with them, especially memory.)
Enjoyed some quiet time – no more answering the question – "I'm done, now what!?!?"
To see how I introduced the system to my students, check out the post below:
Abygail – "THIS IS A GAME CHANGER! I use these for my stations and I don't have to think about it! These are spot on with what my kindergarten students are learning. They are so engaged! Thank you!"
#2 – Differentiation
Each month contains 16 options – 8 language arts and 8 math. Within those 16 activities, a wide range of skills is covered. Students grab a box that they feel comfortable doing independently.
As the months move along, activities get more challenging. No matter the academic level of each student, you will see their skills progress while using these cards!
You can assign boxes to students, or have them choose their own boxes (I always let them choose). Either way, you'll find an activity that is perfectly leveled for every student in your class.
Stephanie – "I used this resource in a couple of ways in my classroom. I was able to pick and choose activities to meet certain needs in my small group time. I was also able to use familiar activities as literacy centers. Also, when we had to go to online learning only for part of the year, I used these as quick word work activities with my groups online. Very engaging and helpful to students. The activities were easy to use for students and since there are similar types of activities but with different themes each month, students knew what to do but still felt like they were trying a new game. This resource has been a huge time-saver."
#3 – Students INDEPENDENTLY Review Skills
The skills on each card have already been taught. At the beginning of the year, cards focus on counting and letters sound. These skills have (hopefully) already been taught in Pre-K.
Students review skills that have already been taught as each month moves along. I worked long and hard studying the standards. I researched when each standard was taught in kindergarten classrooms around the country. As the months progress activities only change slightly. Students easily recognize the directions for each task. Here's why independence with these cards is so important to me:
Confidence – When a child chooses a box and knows that they have the skills to complete it independently it builds their academic confidence!
Responsibility – Students are 100% in charge of this system. They choose the cards, grab the materials they need, complete them independently, and clean-up is done independently as well.
Teacher Time – You have too much on your plate to be monitoring every little activity that goes on in your classroom. Have high expectations for your kids and let them manage this system on their own.
I've used this system with many different classes (some more challenging than others). I'm continually amazed at how well they manage this system on their own!
Cassidy – "Thank you for this resource!! I have used these almost every day in my classroom! My students love doing them and it has been a lifesaver when my students needed something to do if they finished early. It keeps them engaged and targets skills that we have been working on! I love that students can do these independently and are engaged in completing the activity!!"
#4 – Minimize Mess
Another thing that was important to me when creating this system was minimizing mess and speeding up transitions.
Some of my early finisher ideas in the past were WAY too messy! Only 2 supplies are needed for these task cards – dry erase markers and clothespins. I always left a large supply of those 2 things next to the boxes and the students had open access to them. The cards are laminated and can be stored neatly and used for YEARS! You can also find a supply list for things I use HERE.
Practice and repetition are important when setting up your expectations for these task cards. In the first few weeks of school, we practice getting a box, completing it, and putting it away. Students catch on quickly!
Side note – I never let a student start on a new box if they haven't cleaned their old one. When I ring the transition bell it takes approximately a minute to clean up a box!
Jordan – "Quite possibly the best purchase I have made for my kinder classroom. My students can always grab an early finish bin, and they have a choice in what type of activity they would enjoy most! There is no better solution for early morning finishers, early work finishers, and students who need a little extra practice with a specific skill. I love this resource."
#5 – Student Choice
One of the biggest reasons this system is successful is that students get to choose. They get to find an activity that is fun for them and use dry erase markers and clothespins. They have open access to the materials.
Most of the daily schedule is dictated to our students. Having this little bit of freedom is very rewarding. I can't tell you how many teachers have told me that their students BEG to do these task cards!
Students see the task cards as fun little games in colorful boxes. Task cards are changed monthly and fresh activities with fun pictures that are easy to understand are added. There isn't a thought in their mind that they are actually learning and practicing skills!
#6 – Bonus Reason – Flexibility
When I made these task cards I only had early finishers in mind. I've been amazed at how many other activities teachers use these cards for! Teachers have told me they use them for the following things:
Centers
Guided reading groups
Small group rotations
Morning work
RTI groups
Assessment
So many people started using these for centers, so I created some worksheets to go along with them!
Another thing I didn't expect was for teachers to buy multiple years. Many teachers have bought a grade below and a grade above. Therefore, giving their students even more choices and providing extra support and challenge for those who need it.
Alexis – "Wow! My students LOVE these! They are such a great, simple, yet comprehensive way to give students extra practice with basic concepts, this is one of the best resources I have purchased!"
If this system is something you think might work well in your classroom check out the links below. Go and read the reviews of teachers just like you who have found this system to be a total game-changer in their classroom!