Christmas time in the classroom can be a very stressful time of year! You and the kids are exhausted and in need of a break. On top of that, you've got holiday activities at school that interrupt your normal routine and make the kids wild with excitement. Oh yeah, and don't forget, you need to make something cute to send home that the parents will cherish forever! Don't fear! Today I'm sharing with you 5 easy and inexpensive Christmas crafts that will work perfectly for your classroom!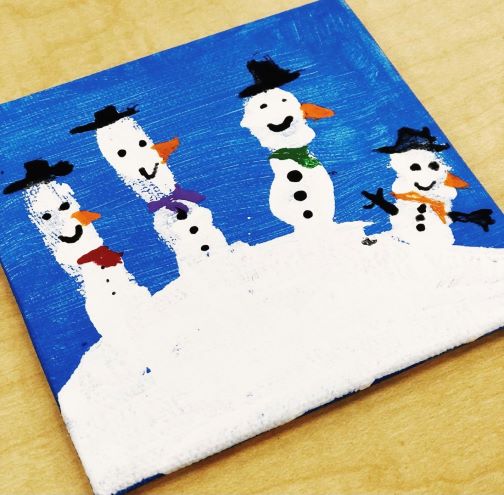 I got this adorable idea from 1st Grade Blue Skies. It was super simple to create with my students with mini canvas squares I got on Amazon.
Love this idea from Ashley Reed! It would be easy to complete in a short amount of time and Ashley has generously included these printable tags to attach to the ornament! (You can find her links for the products she used in the download).
The link above will take you to the Craft Mommy Website where you can find a free template of this cute craft! The video is from Fireflies and Mud Pies and shows you exactly how to put it together.
These tiles make an adorable keepsake for parents! Parents love having holiday treasures with their kids' faces on them. Year after year they can pull them out and see how much they've grown!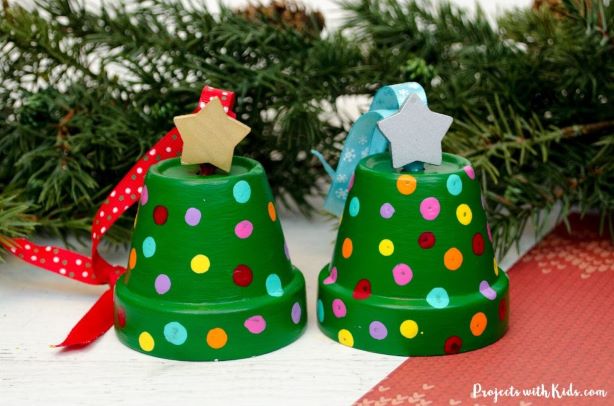 How cute are these ornaments?!? They would also look great on a classroom Christmas tree.
Teaching Virtually This Year?
If you don't actually get to see your kids in person, the best project this year is probably a directed drawing activity. You can have your students complete one on a large sheet of paper for their parents, or they can add it to a Christmas card.
I am a HUGE fan of Art for Kids on YouTube! They also have directed drawing lessons for the following items: snowman, Rudolph, The Grinch, candy cane, and a Christmas tree. I'm also a big fan of the Directed Drawings Resource from First and Kinder Blue Skies!
One last thing that I have found useful during these crazy holiday time are these wonderful pre-made thank you notes from Teaching Little Leaders. Have some of these printed out and ready to go the minute you get a gift from one of your students. Genius idea!
Need more fun ideas for your classroom at Christmas time? Why not try out a Christmas Book Exchange!
Hopefully, some of these easy and inexpensive Christmas crafts will work for your classroom and make your life a little easier this holiday season!