Are you searching for an innovative way to engage your students who finish their classwork early? Early Finisher Task Cards may be the perfect solution for increasing student engagement and reducing classroom disruption.
These task cards provide academic meaningful practice for those eager learners! To learn more about what this system entails, I've compiled a list of 5 frequently asked questions from teachers. Read on to get all the information you need on how early finisher task cards can benefit your classroom management strategies.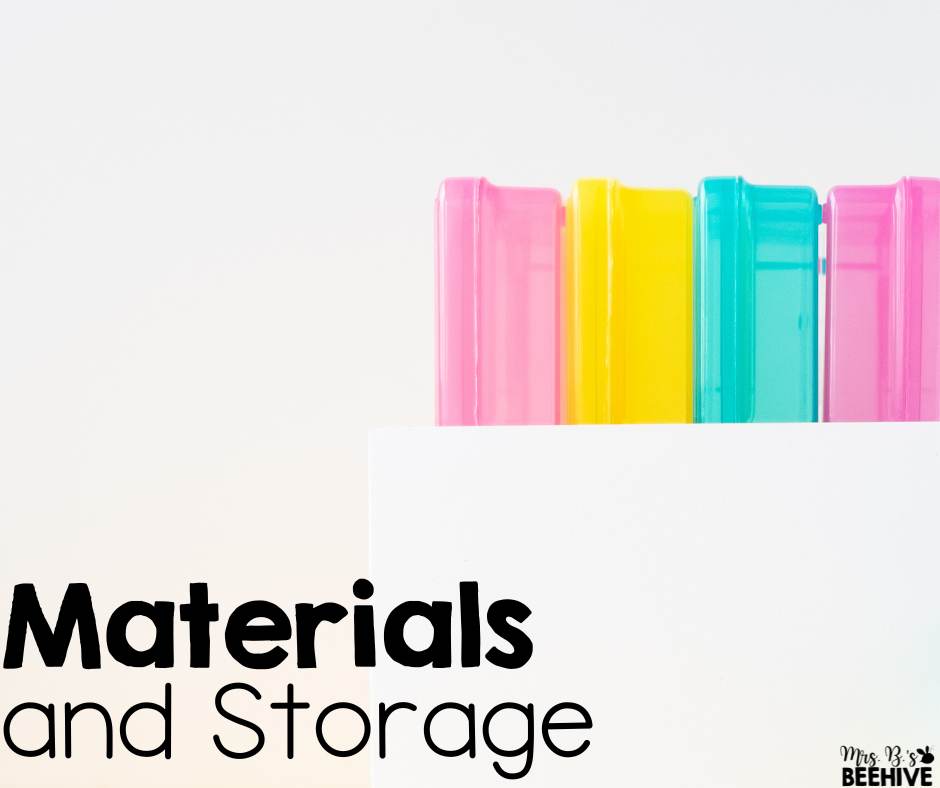 #1 – Where do you get the boxes?
When it comes to implementing a system, having the right materials on hand is crucial. Task card boxes are a great way to keep your system organized and easily accessible.
The best place to get the colorful boxes is at Michaels. You can find them on Amazon as well but they are usually more expensive there. Often times when I go into Michaels I see them on sale for $40. Please do not ever pay this price for them!
They go on sale often and you can usually get them for around $15. Don't forget to use coupons and your teacher discount! I've heard of people getting them for as low as $9!!!
Another question I get is whether I bought 9 individual boxes for the different months. I personally didn't do that, because I didn't have the storage area so I just used a bigger carrying case to hold multiple months. If I had the space I would have bought 9 different boxes (especially if I could get them for $9) That way you can easily pull out and replace the months in no time!
Check out my blog post about setting up the system for more information and a link to the materials that I use.
#2 – How Many Early Finisher Task Cards Are In Each Box
For each grade level (Kindergarten-2nd Grade) I have 9 months available – August/September, October, November, December, January, February, March, April, and May,
The Pre-K resource also includes another resource for June/July since some preschools run through the summer.
My thinking behind this was that in August and September, we are just starting to get back into the swing of things and learning new procedures. The first month can be used for an extra week or two as needed as students are learning routines and expectations.
If you teach into June (as I did) you aren't really introducing much new material, and your schedule is jam-packed with end-of-the-year activities. You can extend your May task cards a couple more weeks as needed.
Each month has 8 language arts activities (boxes) and 8 math activities. I let the students decide which skill they'd like to practice when they are done early, no matter what time of the day or instruction block we are in.
Each activity contains 12-16 cards. I wanted to have enough cards so that the students had sufficient time to practice. I also wanted to make sure that when it was clean up and transition time there weren't too many cards to clean up.
#3 – How Do You Introduce the Early Finisher Task Cards to Your Students
I spend about 15 minutes at the beginning of each month going over the new cards and how to complete them.
I tried to be really thoughtful when I was designing them so that a lot of the cards were used in a similar way even as the academic skills got more challenging along the way. Because of their similar structure, it's easy for the students to understand what to do and it takes less time to explain as each month goes by. The cards are designed to be very intuitive.
You can learn more about how I introduce early finisher task cards at the beginning of the year and also how I set up my routines and expectations throughout the rest of the year.
#4 – I Want More Task Cards for My Grade Level, What Do I Do?
I often get asked if I'm going to be making a second set of task cards for each grade level. Some teachers want every student in their class to have a box to themselves.
What I suggest is to get the task cards for multiple grade levels. Depending on the grade level you teach and the abilities of your students, you might want to have task cards that are a little more challenging or ones that are easier for students who need more support.
Here's an example of what a single month might offer across the different grade levels. Each month has 8 language arts activities and 8 math activities. Some months have multiple activities featuring the same skill.
Pre-K – January (Language Arts Cards)
Beginning Sounds
Picture Sequencing
Uppercase/Lowercase Letter Recognition
Sight Words
Syllable Recognition
Concept Sort
Kindergarten January (Language Arts Cards)
Medial Vowels
CVC Words
CVC Word Families
Sight Words
1st Grade January (Language Arts Cards)
CVCE Words
-ing Words
Sight Words
Short and Long Vowels
Nouns vs. Verbs
Transitional Words
Ending Blends
2nd Grade January (Language Arts Cards)
Vowel Teams
CVC to CVCE Words
Quotation Marks
Breaking Apart Syllables
Homophones
Synonyms
Prefixes
So if you are teaching kindergarten, you might have some students still working on letter recognition or beginning sounds which the Pre-K resource could address. Some of your students might be ready for long vowels and CVCE words so some of the 1st grade activities might work for them.
You can find all the skills that are covered throughout the grade levels with my early finisher task cards skills overview resource.
The nice thing about task cards is that once you put them out students have no way of knowing if they came from the Pre-K resource or the 1st grade resource, so it makes differentiation easy! Here are the grade levels that are available.
#5 – Help! I'm Having Technical Difficulties
There are 2 common issues that you might have when opening these resources. The first one that I've heard is that the file flashes open and then closes. If this happens just delete the file and re-download it from TPT. Usually, this just means that something happened to interrupt the download from TPT.
Secondly, some people will print the resource and see a black box around some of the images. If this happens it is most likely because you need to update your Adobe Acrobat account. Once you update the program everything should print out properly.
I hope this post answered your most pressing questions about early finisher task cards! If there's anything else that you would like to know please comment below!